Thanks ALLAHPUNDIT over at HotAir
I really needed this today
Click this picture for the video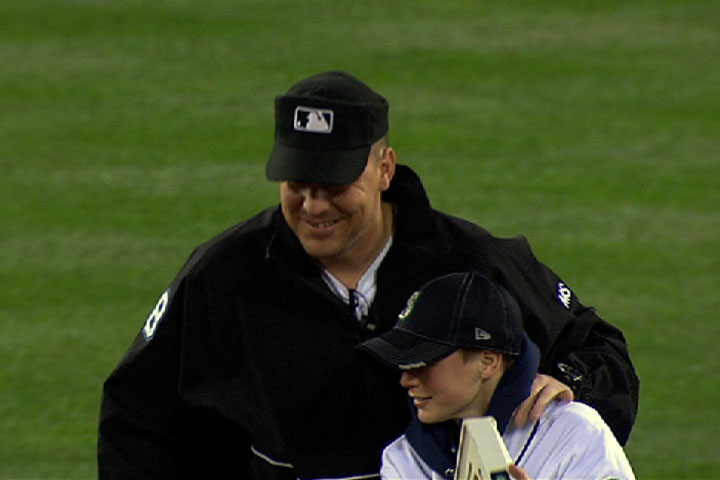 ——————————————————————————————————-
When 13-year-old Kyle Smerer ran onto Safeco Field during the Mariners home opener Friday night, he had no idea who was waiting there for him. After the fifth inning, as Kyle was participating in the Steal-A-Base contest, he was suddenly embraced by a man dressed as an umpire. His father, First Sgt. Steve Smerer, had come home from serving in Afghanistan and took this moment to surprise him.
PHOTOS BY DEAN RUTZ AND KEN LAMBERT / THE SEATTLE TIMES
TOP LEFT: Kyle Smerer, 13, runs out onto the field to "steal" a base. TOP RIGHT: Kyle is briefly startled by his father, First Sgt. Steve Smerer, who is disguised as an umpire. MIDDLE LEFT: Steve embraces his son. MIDDLE RIGHT: Kyle looks up and smiles at his father. BOTTOM: Steve's daughter, Kayla Smerer, 16, and the rest of his family rush out to greet him as he walks off Safeco Field. Smerer had been serving in Afghanistan.